Boleslav's boss is excited about Baroš's approach. Transfers are not yet solved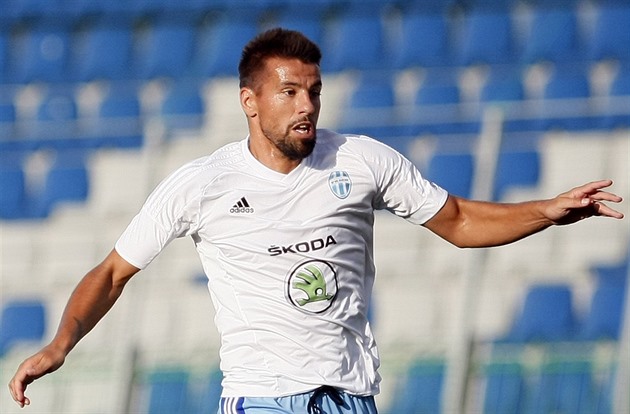 Jan Chramost was the first substitute from the first minute and 0: 0 dropped the biggest chance of the match. If there was a more experienced Baroš, it might have happened otherwise…Anyway, positive information for Boleslav fans is that their darling should be fine. Josef Dufek, the head of the club, told MF DNES.
"The hospital investigation confirmed that the injury of Milan is not serious. He should be back in training and on Saturday he can play in a league match against Bohemia, "Dufek said. "It is better for such a player to skip than to go through the thread and then miss us for a long time."
The highest man of Boleslav football is excited about Baroš's positive thinking, infecting the club.So even Dufek admits he desires the highest standards.
"The basis for us is the fourth place, which is still going to the Cup of Europe. But now we want to add six points from the last two autumn rounds, and if we can do it, there's nothing to hide. In that case, we will go to high stakes, "said Josef Dufek. With this desire, however, it does not correspond to the possible winter departure of the two biggest support, representatives of Jiří Skalák and Ondrej Zahustela.Excellent autumn performances sparked round-the-clock queries from competitors, Sparta, Slavia and foreign buyers are interested.
"We will not let anyone go, no one has money for our excellent players," Dufek said with a laugh before accepting , that interest in both fast boleslav wings is really huge. "As long as the autumn league does not end, we do not want to solve anything. "Boleslav did not end his trip to Europe even in the Czech Cup, where he won the quarter-final semifinal this week through the second-round Karvina.In fact, it is enough to eliminate three more opponents, and the penetration into the European League is certain.
"There was only five hundred spectators in the retaliation against Karvina, it was terribly ugly weather. And suddenly, I see Milan Baros and his son among them. He was not fit yet, but he came to see the boys. It made me very happy, "Dufek described his Tuesday joy. "It just proves what a great part we have here now."
Will this perfect group win the giant snack in the winter? Boleslav does not plan any big purchases.
If the Zahustel mentioned above were speculated, especially in connection with Sparta, he could be replaced by the famed Tiémoko Konaté.Plus maybe even someone else. "If you buy someone in the winter, then only the top players for the basic set," Dufek suggested for a cold-change policy.